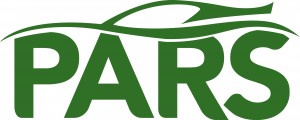 The PIAM Approved Repairers Scheme (PARS) was first introduced in 1983. The main objective of introducing this scheme was to enhance the standard of service, quality and professionalism of workshops involved in the repair of accident vehicles. The scheme currently operates nationwide.
USING PARS
Under Own Damage (OD) Claims, the policyholders in complying with the policy condition shall therefore use only the services of workshops approved by their insurers. Policyholders are encouraged to use PARS workshops for Third Party Property Damage Claims (TPPD) for their own protection.
HOW TO APPLY
APPLICATIONS FROM INTERESTED REPAIRERS
Any motor vehicle repair workshop can apply to the scheme. New applicants can submit their application online at www.merimen.com.my. (After login, click on "PARS Online Profile" at the Main Menu. If you are unable to access the Merimen portal, the number to call for assistance is 03-8942 8281).
A copy of the PARS application form is available here.
The workshop will have to satisfy the following criteria and provide the necessary documentation for the application to be considered:
Relevant Repair Tools and Equipment
Experienced Manpower
Site Area
Facilities
Security of the workshop's premises
Communication
Housekeeping
Company Status with minimum paid up capital of RM50,000.00 and minimum shareholders fund of RM100,000.00
Subscription to the Centralized Database on Motor Parts Prices and Labour Times (MRC Database)
Have the following Insurance policies in place:-

Fire Insurance
Public Liability
Burglary Insurance

Supporting documents:-

Sketch plan of workshop
Location/site map of workshop
Photographs of workshop:-
Frontage
Others (facilities)
Copies of business, municipal and signboard licences
Copies of MRC & Merimen licenses
Return to Registrars
Photographs of owners, directors, shareholders, officers and employees of the repairers.
Statutory Declaration for I.C's to be submitted by shareholders, owners, directors and employees of the repairers.
Oath of Integrity
INSPECTIONS BY ADJUSTERS
Upon receipt of the application and subject to all the criteria and documentation being in place, the PIAM Secretariat will appoint an adjuster to conduct a survey on the applicant's workshop to verify that all the criteria are met.
Repairers who have been approved under the scheme are also subject to annual maintenance inspection to ensure the standard of the workshops.
SELECTION OF REPAIRERS
The selection of repairers under the PARS is done through a balloting exercise involving all the PIAM member companies under a strict rule.
FEES CHARGED
The following are the administrative fees charged by PIAM for processing applications to the PARS:-
Application/Processing fees
RM165.00
Annual fee payable upon successful admission on to PARS
RM600.00
Fee payable for inspection by Adjusters (per inspection)
RM650.00 (West Malaysia)
RM750.00 (East Malaysia)
Virtual Survey – TBA
SST is payable on top of these charges.
NEW JPJ REQUIREMENT
JPJ (Automotive Division) have announced to FAWOAM, BNM, PIAM and MTA that they will be implementing a project to register and to monitor all workshops that undertake accident repairs only, as an initiative to ensure that cars are roadworthy following accident repairs. As such, this exercise concerns all workshops that handle accident repairs only.
Workshops can register on-line at JPJ's portal, free of charge, with effect from 1 Jan 16. JPJ will themselves handle the inspection, certification and classification of these workshops.
JPJ's Registration Form for workshops is attached here for your convenience.
By virtue of this exercise, this new JPJ license will now form an additional requirement that will be imposed on all PARS workshops with effect from 2016.